World Business Travel
ABOUT US
The World Business Travel name has been synonymous with corporate travel management since 1976. As the needs of business travel have changed, we listened and worked with our clients to tailor their travel solutions. Our experienced team continues to deliver quality, savings and a personalised experience
Responsibility & Care
The quality of care we take with our clients and their business puts us in a class of our own when it comes to business travel solutions. Consistency, reliability, commitment, peace of mind, security and savings, personalised bookings and intelligent technology, integrate the delivery of caring and comprehensive customer service.
Value & Savings
As companies expand their business activities they are increasingly consolidating their travel program. We assist you to leverage total travel volume, and concentrate on sourcing with an optimal number of suppliers, as well as standardising travel policy, processes and tools.
Intelligent Business Solutions
We continue to customise functionality to reduce costs, save time, achieve measurable results and deliver savings.
Our suite of technology services enhances the traveller, travel booker and finance & administration experience.
Experience the Difference
Our focus is on your business, seeking-out savings throughout the booking process, supporting you to achieve your company goals by delivering with care on our promise.
Our 24/7 after-hour emergency service is serviced in-house by the same team that you know and trust.
Welcome to WorldBusiness.travel
A Self Service Online Booking Tool and Mobile app for Small to Medium Businesses
Designed and integrated specifically for World Business Travel by Helloworld Business Travel.
The WorldBusiness.travel Online Booking Tool – powered by Serko will offer businesses with up to 150 employees a new and improved way to manage company travel.
Book flights, hotels, car hire and transfers all in one place. The biggest travel brands in the region, at the best available rates.
Book and manage business trips via the Mobile app or web agent
Allow travellers to book their own travel and win back hours of admin time
Set rules to control who can book what and get back control over travel spend
Get phone and email access to Travel Experts to help solve problems when things go wrong
The WorldBusiness.travel Mobile app – powered by Serko is a purpose-built Mobile app for business travel. It is available on both Android and iPhone.
Book AU/NZ domestic and trans-Tasman flights and hotels direct from the app
Change or cancel bookings before and/or during a trip
View complete travel itineraries offline or online
Check-in on Mobile for Air NZ, Qantas, Virgin Australia and Jetstar flights
Get GPS linked airport travel time alerts
Receive flight delay and cancellation alerts
Share travel itineraries with colleagues and family
Track your checked luggage with integrated Bag Locator technology
Book and make changes online, anytime
Booking direct with suppliers is a time consuming and painful process, particularly if you have to change. WorldBusiness.travel brings all of your suppliers together into one place and lets you book wherever and whenever you like.
•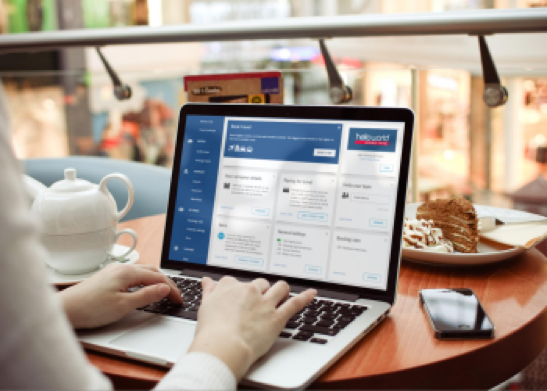 Book and make changes online, anytime, anywhere
• Make bookings via Mobile app or web agent
• Book for yourself or for others in your business (even guests)
• Domestic, trans-Tasman and Point to Point International trips
• Book flights, hotels, car hire and airport transfers
• Connected trip components for easy and quick changes
• Ability to book complex trips with up to five stops via web app
• All major airlines including Air New Zealand and Qantas, as well as low cost carriers
• More than 12,000 hotels across Australasia
• Ability to capture, store and re-claim unused ticket credits
Make simple bookings and view your itinerary on your Mobile
Travel is personal, so it makes sense that you should be able to do everything you need to do on your Mobile, whenever and wherever you are. The WorldBusiness.travel Mobile app is all you need for a successful business trip.
Free to download via the App store
Simple booking functionality for flights and hotels
Ability to make changes to flights and hotels
Predictive booking that learns your preferences
Offline and online access to full travel itinerary
Alerts for gate changes, delays and cancellations
Real-time Travel Concierge that gives you the information you need, when you need it
Online check-in on Air New Zealand, Qantas, Virgin and Jetstar
Unique Bag Locator functionality
Easily see who is where in case of an emergency
Knowing where your people are, and looking after them when they're on the road makes good business sense. After all… people are the lifeblood of business, World Business Travel gives you visibility of where all your travellers are, something that businesses need to consider given changes to Health & Safety laws.
View all current bookings through the web app
Permission based access to data
Improved compliance with Health & Safety regulations
Easier to locate staff in case of emergency
Get access to Travel Experts when you need help
Sometimes things go wrong, and when they do it's good to know that someone is on hand to help you out. World Business Travel gives you access to a Travel Expert who can make, change and cancel bookings, or give advice when you need it, so you get all the benefits of having a Travel Agent if needed.
Choice of Travel Experts
Telephone and email support
Highly competitive rates for service
Peace of mind for people on the road
Control everything from the WorldBusiness.travel dashboard
World Business.travel is much more than just a booking tool, it's a complete application that allows you to control and manage every aspect of your business's travel.
Easy to use administration dashboard
Used by anyone with World Business.travel Administrator role
Access to all controls and settings
Easy to navigate and intuitive design
Quick access to web booking functionality
Can be accessed via Mobile
Easy staff setup and simple role and profile management
Travel is personal and it's something that people should, with the right technology, be able to book and manage themselves. World Business.travel makes it really easy to give everyone in the business a user profile, so they can use the technology themselves, saving the business hours of admin time every month – and seriously reducing the email war.
Manually create profiles on behalf of staff
Let staff create their own profiles
Upload an Excel spreadsheet for automatic creation of profiles
Create up to 150 profiles per company
Five different roles to allow granular control (see table)
Configuration for four Administrators per company
Option to book for one-off 'guest' travellers without profiles
Easy process to add and change roles, and delete profiles
Ability to add loyalty numbers at individual profile level for all major supplier programs
Set rules and approval workflow to control spend
Visibility and control are two of the key problems with business travel. Once it's booked it's often too late to change, and one things for certain… business trips change. World Business.travel makes it easy to control who can do what with some very simple rules. After all, no one likes bad surprises – particularly expensive ones.
Limit what type of hotels people can book
Set a maximum spend threshold on hotels
Turn on 'Instant Purchase' rates to access Fly, Drive & Stay rates
Use an approval workflow to stop nasty surprises happening
Pay for travel centrally or individually. It's up to you.
The vast majority of travel is purchased using a credit card, and World Business.travel makes it really easy by securely storing your credit cards online and allowing people to use them – without them having the physical card. Ease and control of payment is one of the key ways that World Business.travel helps to streamline the travel management process.
Store a central card that can be used by anyone (with permission)
Upload up to four cards centrally and specify how they are used (for Air, Hotel, Cars etc)
Allow users to store their own cards, or their own company cards against their specific profiles
Or, store no cards at all and simply key the card details in at the online checkout
Support for all major cards, including UATP
Full PCI compliance for secure card storage and peace of mind


WorldBusiness.travel – Powered by Serko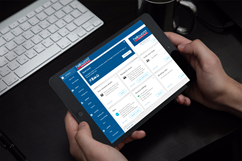 Are you looking for a self service online business booking tool? WorldBusiness.travel is a simple, quick and easy way to manage your travel spend.
Streamline your business travel processes today online sign up here
Book and manage complete business trips online
Allow travellers to book their own travel and win back hours of admin time
Set rules to control who can book what and get back control over travel spend
Phone and email access to travel experts is available to help solve issues should they arise
Already signed up? Sign In here
World Business Travel Terms and Conditions for WorldBusiness.travel
Hours of Service
Bookings, as well as changes and cancellations permitted by the supplier, can be completed online, any time.
Service
Domestic
Trans-Tasman
International
Service hours for phone and email
8.30 AM – 6 PM
Mon to Fri
8.30 AM – 6 PM
Mon to Fri
8.30 AM – 6 PM
Mon to Fri
How soon before departure can
a booking can be made?
 Online booking – Monday to Friday
4 -hours
4 -hours
12 -hours
 Online booking – Saturday*
4 -hours
4 -hours
48 -hours
 Online booking – Sunday
4 -hours
4 -hours
24 -hours
 Custom request (consultant assisted)
12 -hours
12 -hours
24 -hours
*WBT must be advised by phone when an online booking made on a weekend or public holiday for travel on a weekend or public holiday
Fees and charges
Domestic
Trans-Tasman
International
Bookings:
Bookings made online
Free
Free
Free
Booking requested using Custom request
$20.00
$20.00
$50.00
Flights/hotels/cars booked with Travel Expert
$20.00
$20.00
$50.00
Rail/ferry/bus/taxis booked with Travel Expert
$15.00
$15.00
$25.00
Changes:
Bookings changed online
$5.00
$5.00
$5.00
Bookings changed with Travel Expert
$15.00
$15.00
$50.00
Supplier change fees

Advised at time of booking

Advised at time of booking

Advised at time of booking

Cancellations:
Bookings cancelled online
Free
Free
Free
Bookings cancelled with Travel Expert
$15.00
$15.00
$50.00
Supplier cancellation fees

Advised at time of booking

Advised at time of booking

Advised at time of booking

Other services:
After-hours call (in addition to service fee)
$45.00
$45.00
$45.00
Credit card fees – VISA/Mastercard/AMEX
1.5%
1.5%
1.5%
Ticket refund (if required)
$18.00
$18.00
$50.00
GST on fees
10%
10%
10%
Third Party fees (e.g. from airlines and hotels) are in addition to the fees above. Note, not all bookings can be made online.
By using this website you agree to the above schedule of fees, and terms of service
Contact Details
If you have any questions about WorldBusiness.travel or your bookings, we are here to help.
Phone: +61 2 9389 3800
Email: travel@wbtravel.com
Already signed up? Sign In
Join WorldBusiness.travel? Sign Up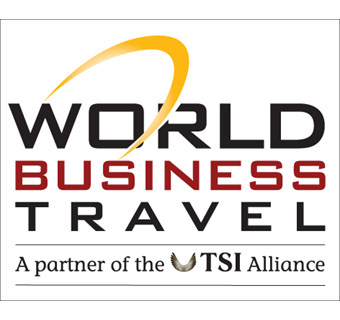 OFFICE
Suite 901 Level 9
309 Pitt Street
Sydney NSW 2000